Share
Close
Summit Camp
$425
Purchase required to enroll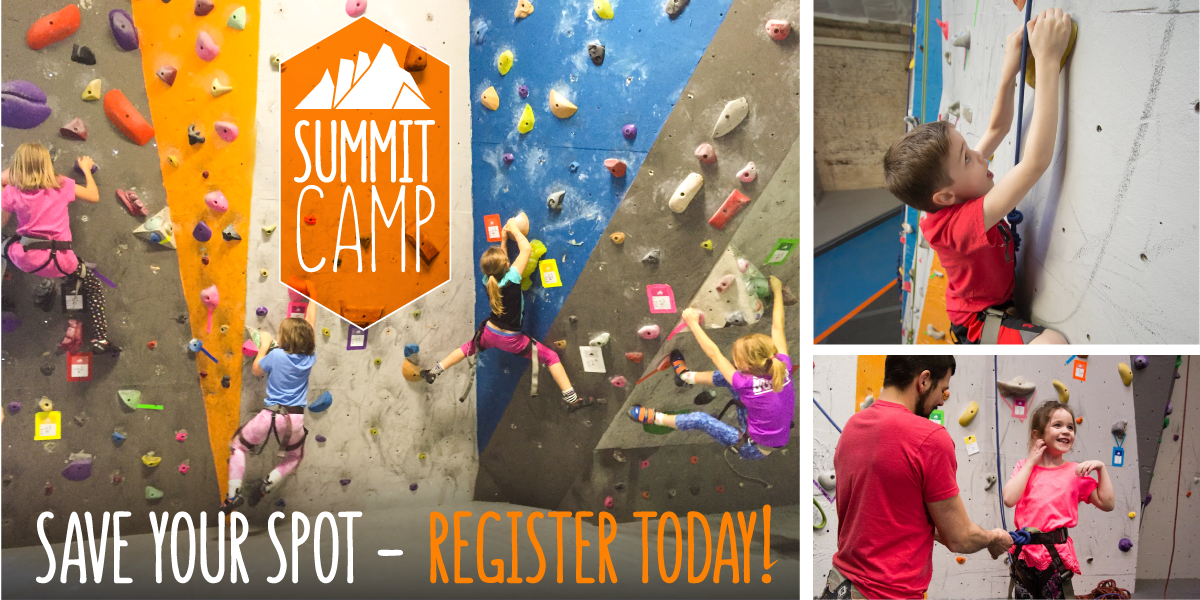 Explore rock climbing this summer!
Reach your summit through climbing, games, interactive learning sessions, and climbing-inspired obstacle courses! Open to all skill levels and ages 6-14. Every day features climbing where we conquer personal goals for the week. In between, we take snack breaks and lunch to refuel for more adventure! Climbing 101 comes after, where our knowledgeable instructors teach everything from climbing knots to climbing techniques. By the end of the week, our goal is for each camper to walk away with greater confidence and knowledge not only as a climber but also as an individual.
We offer both morning and aftercare upon request.
We cannot wait for camp to start and hope you can join us for what will be a week you'll never forget!
Open to all skill levels and ages 6-14
All camps run 9am-3pm
Campers should bring a water bottle, snack, and sack lunch. We provide 1 additional snack. Camp fees due at time of purchase.
Cancellation policy Clients can cancel for free up to 1 week before camp.
If you cancel within one week of the camp start date you will be charged a $150 cancellation fee.